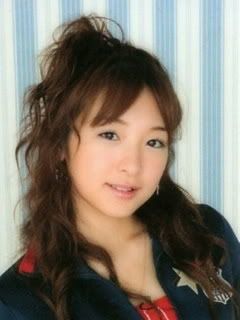 Kago Ai, 18 years old, sub-leader of W, ex-Morning Musume member, my point of focus in the Hello!Project family of cuteness, rebelliousness, simple-mindedness and notorious prankster.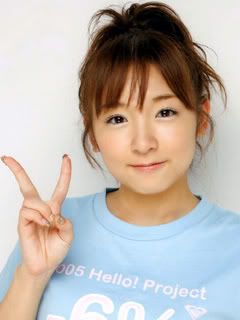 It's been half a year since she got suspended from smoking underage. And I'm starting to wonder if H!P is keen on bringing her back.

For those who don't know who she is, go google her up. You can't miss it. Even her smoking scandal story was right on top with it.

Now I'm a smoker, I know the consequences of it and the benefits of it. Yeah, there are benefits, and it works well if youuse it to your advantage but that's another story.

In Aibon's case, she was smoking while underage and that's against the law. For her trouble, she was suspended, all her current work stopped, CD & scheduled appearances cancelled, references to her are removed.

I'm a big fan of Aibon and I'm really dissapointed with her actions, not up to the point of burning her pics though. We all know she's quite the rebel, but she should have used her brains before smoking in public. Apparently somebody from the restaurant saw through her disguise, and notified the Friday press. (For a couple of bucks, maybe)

H!P and UFA did their job suspending her, in interest of protecting their image and to set an example for the other kids. But her suspension has been longer than Abe Natsumi on plagiarising literature workds, which in my view is a much more serious offence.

News are flying about Tsunku announcing the fate of Aibon on the month of September, when he visit Nara (Aibon's hometown) for a meeting. It's coming to the mid of the month, and I'm still hopeful for the Tsunku's calling for the press conference.

Good luck, Aibon...

Go to IkiMasshoi for more news.